Welcome to the grand opening of League Mu Online!
Our mu private server boasts a balanced mid-experience rate, offering hunting, crafting, and leveling with the latest Season 18 Part 2-2 features.
We've incorporated numerous user-friendly customizations that enhance the gaming experience and make it more enjoyable. Dive into genuine fun with our free-to-play servers.
Version: Exclusive and Latest Season 18 Part 2-2 Experience Rates: Regular x1000, Master x1000, Majestic x1000 In-game Resets (remaining on spots): Stats remain at 400lvl, with 1,000 Points per Reset. Max Stats capped at 62k.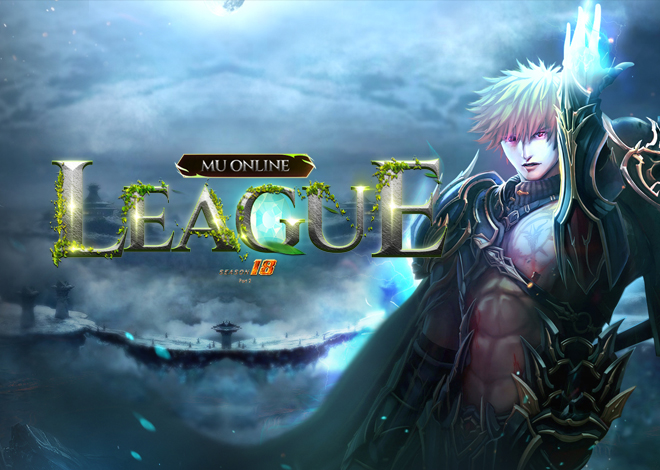 Earn WCoins and GP with Each Reset:
<99 Resets: 10 WCoins, 1000 Ruud, and 10 GP
100+ Resets: 20 WCoins, 2000 Ruud, and 20 GP
200+ Resets: 30 WCoins, 3000 Ruud, and 30 GP
300+ Resets: 40 WCoins, 4000 Ruud, and 40 GP
400+ Resets: 50 WCoins, 5000 Ruud, and 50 GP
Grand Reset: Achieve 500 Resets for 10,000 WCoins + 250,000 Ruud. Resets burn, but stats persist. Check the website for details!
Spots: Each map has 8 mobs; press Tab to locate spots. Top maps offer hot spots with 10 mobs.
PvP Servers with NoNPvP Maps: Engage in PvP across Tarkan, Karutan, Deep Dungeon1, and Blaze Kethotum.
Points per Level: Regular and Master points both grant 2 points per level.
Jewels Rates:
Soul Rate: +Luck yields 100%, without Luck is 75%
Life Rate: 70%
Enjoy Balanced PvP and PvP with up to 5 million damage! PvE: Monsters are balanced, ensuring equal damage from all characters. Solo PvE is possible on top maps, with maximum damage up to 3 million! PvP: Balance prevails at max level with decent gear. Max HP exceeds 70 million, and maximum damage reaches up to 3 million!