Awake MU onpening The new Season 18 on June 29th. Don't miss out on the exciting Grand Opening Freebies Event.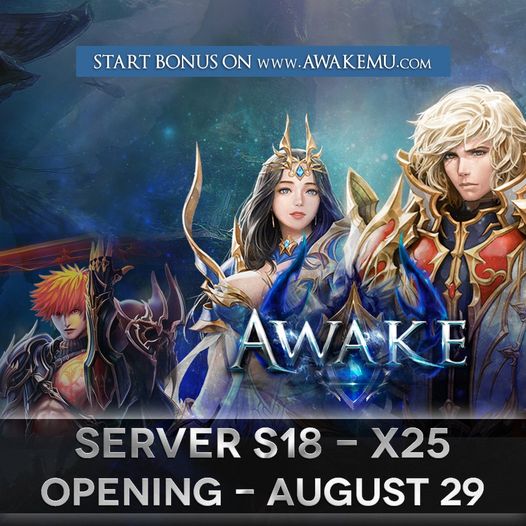 Here are some basic details about the server:
Version: Season 18 Part 1-3
Server Type: PVP/PVM (reset type)
Regular Experience: 150x
Master Experience: 300x
Max Level: 400
Max Master Level: 1100
Maximum stats: 32767
In addition, the server offers some exclusive features
Exclusive Quest System
Exclusive New Jewels
Free Gift Code System
Web Item Market & Character Market
Achievements System & Donation Rewards
Daily VIP Rewards, Wheel of Fortune
Limit 3 accounts/1PC
Low Performance Mode: Button F9
Offlevel & Offstore options available
Certain maps are designated as Non PvP areas, including Aida 1,2, Karutan 1,2, DD 1, and Arenil Temple.
Gift Code Freebies, Achievements, Web & Character Markets.
If you've ever jumped when a monster surprised you coming around a corner, you know that somewhere there's a level designer who planned exactly that experience for you. Level designers generally lay out the flow of the level by hand or digitally and determine the placement of items and props.